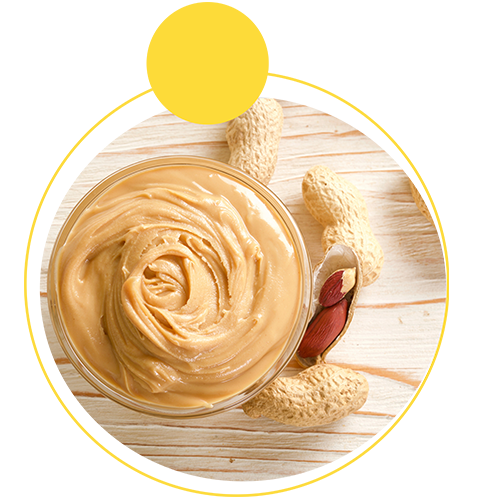 Indian Peanut Butter
Know all about Natural Peanut Butter
At Get, we have been creating our popular brand of peanut butter that is loved around the world. We understand how important it is to ensure high quality for all our products. The Get Creamy Natural Peanut Butter variant is one of our most popular offerings, along with our other flavours. Get is available in other flavours including Honey, Chocolate, Pineapple, Creamy, Crunchy, and Cinnamon.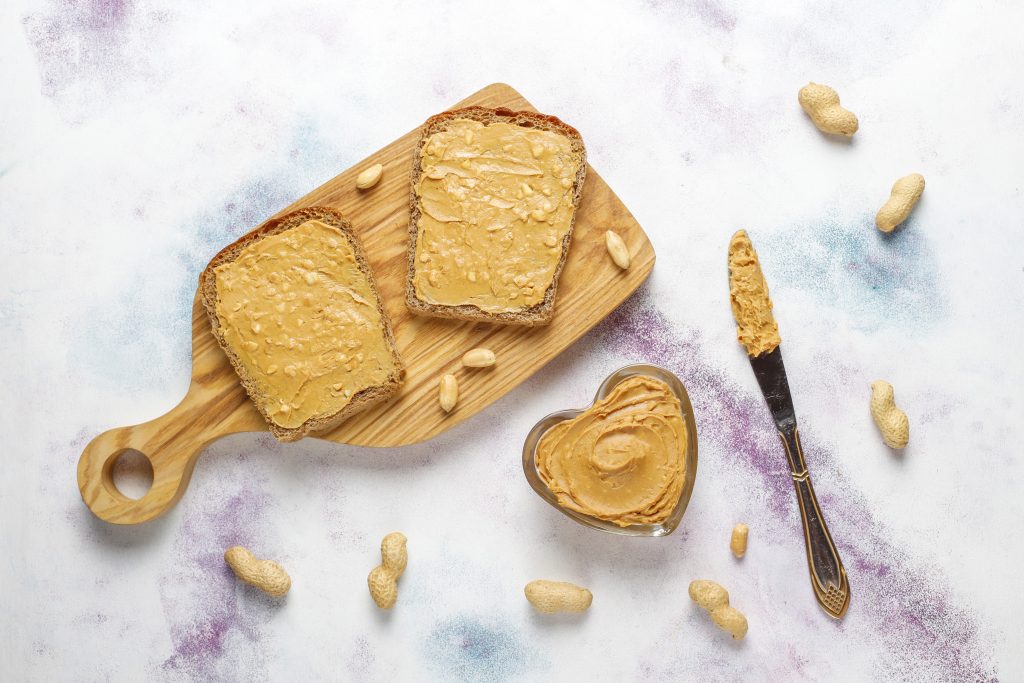 What is Natural Peanut Butter
The purest form of peanut butter you can get in the market, it is among the healthiest flavours that you can lay your hands on. It is also fresh and delicious. There is nothing that can come between you and the natural goodness other than salt to taste.
Like all other Get variants, this creamy peanut butter is also made using 100% Non-GMO premium peanuts, making it completely Vegan. Each spoonful comes from hand-picked and hand-sorted best-in-class peanuts that have undergone our rigorous quality checks. Simply put, our Natural version is the preferred choice for those who value better health & wellness, something that our clients from across the world vouch for.
With no added flavours or additives, it is also unique because it is natural. If you love the natural taste and creaminess of good old peanut butter, this one is for you.
The Get Natural Difference
Our product is different from the many other brands that you can find in the market, purely because of the raw materials we use. Our non-GMO premium peanuts, hand-sorted from among the best quality available in Saurashtra region, make this the most healthy & best peanut butter available. Apart from this, the manufacturing process we follow to make this is among the most sophisticated, ensuring quality and purity, with only peanuts being used to the extent of 95%.
Benefits of Natural Peanut Butter
It is counted among the Superfoods, and with good reason. Home to many essential minerals, vitamins, and bioactive compounds, it is high in proteins but low in calories. It is healthy because it contains zero-hydrogenated oil and zero cholesterol & no trans fat. It also contains many potential anti-oxidants, which can make life healthier, defend against heart diseases, and increase immunity. These benefits come from the natural goodness of groundnuts, which is high in potassium, phosphorous, calcium, B Vitamins, and more. Its a blend of healthy fats and proteins becomes a bulwark against keeping many lifestyle diseases at bay, including diabetes.
Make it a part of your Daily Diet
The Natural flavour is a great energizer and can help you shed those extra pounds as well. It is quite popular among adults and children alike. Due to its taste, texture, and quality, it makes an excellent accompaniment to your favourite dishes. It can also be used in different recipes for smoothies, sandwiches, cookies, cakes, puddings, and many more yummy treats for you and your family.
FAQs on Natural Peanut Butter
What is the difference between natural peanut butter and regular peanut butter?
Natural peanut butter is exactly what it is – all natural peanut butter and no additives. Salt is added for taste. It has peanuts used up to the extent of 95%. The Regular flavour contains hydrogenated oil, sugar, salt, and other permitted additives.
Is Natural Peanut Butter healthier?
There is no additional sodium, sugar, or hydrogenated oils as additives in the Natural variant. What you have is the creamy natural version with peanuts as the almost only ingredient. Hence, it has an edge over the regular flavours.
Can I substitute Natural with the Regular flavour?
Yes, of course. Both are interchangeable when it comes to use in recipes – especially for bakes, short-eats, post-workout smoothies, and more.
Is Natural peanut butter thinner than others?
Yes, it is. It tends to be slightly thinner at room temperature, and firm when refrigerated.
Can one eat Natural every day?
Packed with nutrients, proteins, copper, and manganese, it is healthy when taken in moderation, and part of one's daily diet. 2 teaspoons is more than enough for a day's nutritious goodness.