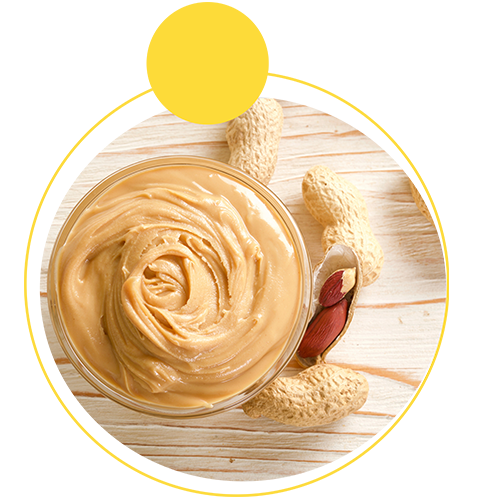 A Real Healthy Treat
Get smooth Chocolate Peanut Butter online
Panicle Worldwide has been in food business for long. We understand how important quality and sustainability are for the food business. Apart from Rice and other food ingredients, our focus is also on Get peanut butter. Our premium peanut butter brand, Get peanut butter, which was earlier our offering as part of private labelling business is now available in the Indian markets as well. Get peanut butter is available in different flavours including Natural, Honey, Chocolate, Pineapple, Creamy, Crunchy and Cinnamon.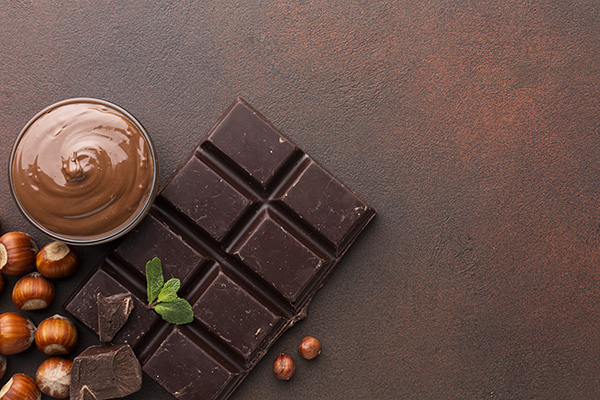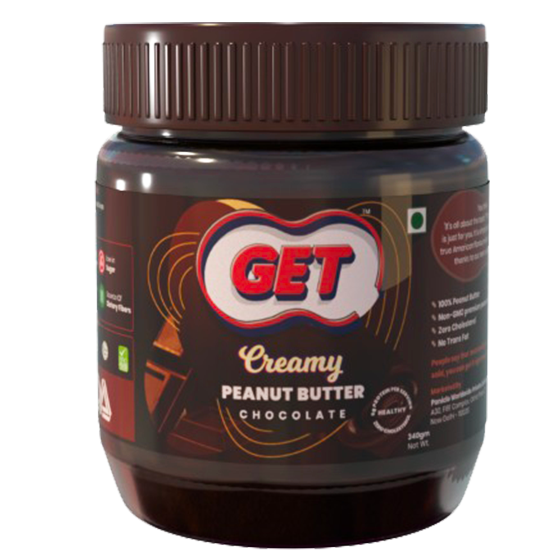 Chocolate Peanut Butter is best for you
Chocolate has been a universal favourite ever since it was invented. Peanut butter is another favourite that finds takers across age groups. So, what if we had Chocolate peanut butter?
When we talk about peanut butter and its flavours, Chocolate flavoured peanut butter ranks among the top three. Get peanut butter by Panicle Worldwide also has this great mouth-watering flavour to tickle your taste buds. Get peanut butter is among India's most sought-after peanut butter brand, and with reason. Panicle Worldwide also exports the same peanut butter to different parts of the globe. So, what we eat in India is the same chocolate-flavoured Get peanut butter that is consumed by the rest of the world.
Get's Different Flavours
Peanut Butter has numerous benefits for the human body. Get peanut butter is a concentration of protein and healthy fats. It acts as an energy booster and is also good for the heart. Apart from these, it is low in sugar and a great source of dietary fiber as well. With zero cholesterol & trans-fat, this is one of the best foods that can be had by adults and children alike. As it is low in calories, it is recommended for weight loss as well as for physically active people. Apart from that, peanut butter also contains many bioactive compounds.
Chocolate on the other hand is also a great nutrient for the body and mind. It has anti-oxidant properties and can boost focus, especially in young children. It acts as a skin protector and helps lower blood pressure. Chocolate supports the heart and is nutrient-rich. Ultimately, chocolate has phenylethylamine, which helps in releasing endorphins and makes you happy. When you combine peanut butter and chocolate, the result is super tasty, super nutritious, and great looking Get chocolate-flavoured peanut butter. We at Panicle Worldwide use Non-GMO peanuts to make Get peanut butter. In fact, our entire process is eco-friendly and sustainable.
The process that we use to make Get Chocolate peanut butter is as listed below
Planting & Harvesting
Peanuts are planted in spring and harvested in the period of August to October. Farming practices employed are highly sustainable and nature friendly. Our peanuts come from Saurashtra region in India, which is home to high quality peanuts. Get Chocolate peanut butter is made using these peanuts, which are hand-sorted for quality.
Shelling, Roasting & Cooling
Shelling is done using rollers and Roasting is carried out by a roaster, which is monitored by a photometer. Once the roasting is done, peanuts are removed quickly and placed in a cooler cylinder. This cylinder uses blower to cool the peanuts. Cooling helps to retain some oil and moisture. The cooling process is completed when the temperature in the cylinder reaches 86 °F (30 °C).
Blanching
Blanching methods differ based on the type of butter being made. It can be either Heat blanching or Water Blanching
Heat blanching: In this, Peanuts are heated with hot air at 280 °F (138 °C) for no more than 20 minutes in order to soften and split the skins. After that, the peanuts are exposed to continuous steam in a blanching machine. The skins are then removed using either bristles or soft rubber belts and separated and blown into waste bags.
Water blanching: In Water blanching, after the kernels are arranged in troughs, the skin of the kernel is cracked on opposite sides by rolling it through sharp stationary blades. Skins are removed and the kernels are brought through a one-minute hot water bath, placing them on a swinging pad with canvas on top. The swinging action of the pad rubs off the skins. Afterward, the blanched kernels are dried for at least six hours with hot air at 120 °F (49 °C).
Grinding
This final step gives you the first glimpse of the final product – your Get chocolate peanut butter. Two sizes of grinders are employed. While the first grinder produces a medium grind, the second produces a fine grind. Here, healthy additives along with chocolate flavour is added to create Get Chocolate-flavoured peanut butter. This adds flavour and allows the peanut butter to stay as a homogeneous mixture.
Panicle Worldwide takes great care to ensure that the final product coming to you is tasty, nutritious, and sustainable. Our Chocolate peanut butter is among the best chocolate peanut butters you will find in India.
FAQs on Chocolate Peanut Butter
What are the ingredients in your chocolate peanut butter?
We use peanuts, sugar, salt, permitted emulsifiers, dark chocolate chips & cocoa.
Is Chocolate peanut Butter good for you ?
our chocolate-flavoured peanut butter is free from trans-fat, has no added sugar and rich in vitamins & proteins. It is perfectly tasty, nutritious and healthy.
What is recommended serving size of chocolate peanut butter?

The normal recommended serving size is equivalent to 2 tbsps. As in 1 serving size = 2 tablespoons or 32g of peanut butter.
How much chocolate peanut butter can one consume a day ?
Though Get's Chocolate version is so delicious, we recommend you donot consume more than one serving (2 tbsp) a day.